If you are like most patients with dry eye, once you develop the condition you may notice that it never goes away. While it is fortunate that the symptoms can be treated by artificial tears and medication, it can be a hassle to have to deal with that for the rest of your life. Therefore, you may want a longer-lasting solution like IPL (intense pulsed light) to treat your dry eye.
How IPL Works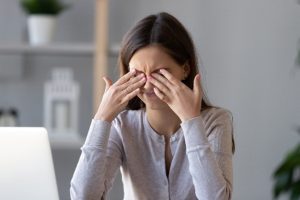 The ophthalmologist will cover your eyes with a protective shield, apply a gel, then focus light energy on the target area using a compact, handheld device. The infrared light warms the meibomian glands and alleviates inflammation. Afterwards, the doctor will apply pressure to these glands to cut down on blockages.
The in-house IPL procedure is fast and convenient. Each session lasts approximately 10 to 15 minutes, making it easy to get in and out of our office in a short time span. Most patients will come back for multiple sessions, usually spaced about a month apart to get the maximum results from IPL.
IPL Benefits
Because IPL tackles the root causes of dry eye, most patients will see multiple benefits such as:
Eyes feel more comfortable
Gentle on the skin, especially compared to laser treatments
Potential improvement to quality of vision
Less reliance on eye drops
Preparing for IPL
Once you have an IPL session scheduled at Boston Eye Physicians and Surgeons, take the following steps to best prepare for your treatment:
Wash (and dry) the area around your eyes before arriving
Show up without any makeup or products on your face and skin
Avoid unnecessary sun and UV ray exposure
Do not swim in chlorinated pools
Skip exfoliating products and skin peels a full week ahead of the appointment
If avoidable, do not take aspirin and ibuprofen in the week before IPL
Potential Side Effects from IPL for Dry Eye
While most patients will not experience any symptoms, a small number of patients will notice some moderate side effects: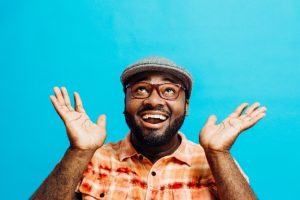 Skin redness
Mild discomfort
Tingling sensations
Skin lightening on darker or tanned complexions
Mucus discharge
To minimize any potential complications following IPL, our doctors make the following recommendations:
Do not take hot showers or baths for the first week since humidity will irritate the treated skin.
Continue avoiding the sun whenever possible, as UV exposure may cause discolored spots to form on your skin. Always wear sunscreen SPF 30 or higher.
Use moisturizer before putting on cosmetics.
Candidates for IPL
During a consultation, the team at Boston Eye Physicians and Surgeons will determine if you are a good fit for IPL. Our doctors usually rule out patients who are pregnant, have lupus or xeroderma or have moles, birthmarks, tattoos or scarring too close to the eyelid. Patients with dark skin, either naturally or via tanning beds, should consider other dry eye options since their darker skin pigments more readily absorb the IPL's light.
If you would like to learn more about IPL and other dry eye treatments, we invite you to schedule a personal consultation with one of our experienced Boston ophthalmologists in our Brookline office today.