At Boston Eye Physicians and Surgeons, we offer a range of products designed to support your ocular health.
Product List
Our prices include tax. We will match ANY price.
Buy any TWO Products and receive one of equal or lesser value FREE!
Each purchase comes with a complimentary tote and magnet with our logo!
Retaine MGD eye drops are designed to provide immediate, long-lasting relief to dry, irritated eyes. The special preservative-free formula stabilizes the tear film and protects against moisture loss. Retaine MGD drops work quickly and continue to work throughout the day.
Retaine PM eye drops keep your eyes lubricated and comfortable while you sleep. Like the Retaine MGD drops, Retaine PM drops are free of preservatives.
| | |
| --- | --- |
| OCuSOFT Original (30 CT) | $13.95 |
OCuSOFT original lid scrub removes oil, pollen and other debris from the eyelids. This can help relieve irritation associated with dry eyes, meibomian gland dysfunction, blepharitis and Demodex mites. The formula is free of alcohol, fragrance and dye, and the pads come pre-moistened.
| | |
| --- | --- |
| OCuSOFT PLUS (30 CT) | $19.95 |
OCuSOFT Lid Scrub PLUS pads are designed for moderate to severe eyelid conditions associated with eyelid debris. The pre-moistened pads are easy to use and recommended for routine daily eyelid hygiene.
| | |
| --- | --- |
| OCuSOFT Allergy (30 CT) | $26.95 |
OCuSOFT Lid Scrub Allergy calms red, itchy or irritated eyes caused by seasonal allergies. The pads help remove contaminants like pollen, oil and debris while soothing the lids with ingredients like green tea extract and tea tree oil.
OCuSOFT HypoChlor is another eyelid hygiene product containing hypochlorous acid. Available in spray or gel form, OCuSOFT HypoChlor helps treat blepharitis and provides soothing relief for a fast recovery.
| | |
| --- | --- |
| Oust Demodex Cleanser | $24.95 |
Oust Demodex cleanser helps remove adult Demodex mites and their offspring and relieve associated irritation in the eyelids.
| | |
| --- | --- |
| OCuSOFT Dry Eye Mask | $26.50 |
The OCuSOFT Dry Eye Mask is a moist-heat compress that provides soothing relief for dry, irritated eyes.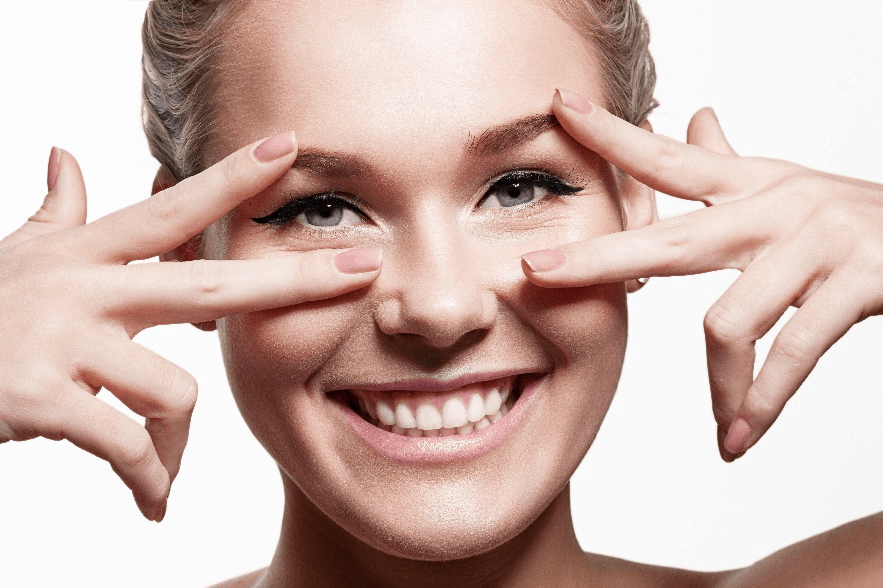 OCuSOFT Plus Foam is foaming liquid that helps remove contaminants from the eyelids that are causing or contributing to irritation. The "leave on" formula prolongs contact with the eyelids for maximum results.
| | |
| --- | --- |
| OCuSOFT Platinum Foam | $22.95 |
OCuSOFT Platinum Foam is an extra-strength, "leave-on" foaming cleanser that fights bacteria, reduces inflammation and offers lasting moisture for comfortable, healthy eyes.
| | |
| --- | --- |
| OCuSOFT Original Foam Kit | $19.99 |
The OCuSOFT Original Foam Kit comes with a foaming eyelid cleanser and lint-free pads to make application smooth and even.
| | |
| --- | --- |
| Retaine Omega-3 Capsules | $26.50 |
Retaine Omega-3 Capsules are specifically designed to support ocular health. The capsules contain Omega-3 fatty acids, EPA, DHA, evening primrose seed oil and bilberry fruit extract.
In-Office Eyelid Hygiene Treatments (Inquire About Pricing)
OCuSOFT Thermal 1-Touch combines the application of heat and gentle pressure to the eyelids to melt and express thickened oils blocking the meibomian glands. Our doctors use it in cases of meibomian gland dysfunction (MGD), dry eye disease, stye or small lumps called chalazia.
We also offer in-office treatments for inflammation of the eyelids caused by seborrheic blepharitis, bacterial blepharitis and Demodex infestations.
For more information about the products or eyelid hygiene treatments offered at Boston Eye Physicians and Surgeons, please call or email us today.