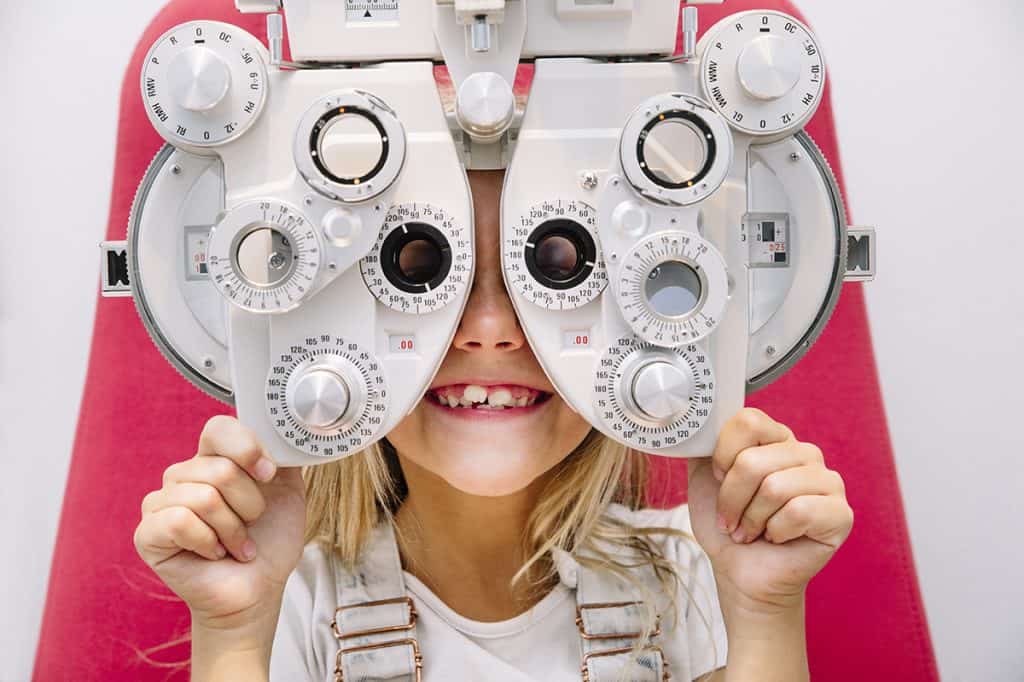 Your child's eye health is an essential part of their wellbeing and instrumental in development and learning. While you're watching for milestones and going to well-visits, keep in mind that the earlier we diagnose vision problems, the better. Boston Eye Physicians and Surgeons advises parents to bring their children in around their first birthday for an initial exam and then again at 3 years of age and before they begin school. 
Our eye doctors will make sure vision or eye health concerns are addressed to keep your children on track with growing and learning. We work to provide a welcoming and comfortable atmosphere for children, but we understand their first eye exam may be overwhelming, even frightening.
It's crucial to bring your child in for a pediatric eye exam if they blink excessively, rub their eyes, tilt their head or have other symptoms that suggest a vision problem.
Preparing for a Pediatric Eye Exam
Before you come in for your child's first eye exam, our eye doctors have a few tips to help you prepare them or yourself for the experience. While infants 6 months to 1-year-old won't understand, you can ease fear and anxiety in older children by walking them through the eye exam. You can show photos of our eye doctors and the office to familiarize and reassure your child that the appointment won't cause them pain or fear. 
Other tips for helping your child through their first pediatric eye exam include:
Schedule the eye exam for the time of day your child is typically happy and awake.
Stay with your child through the entire eye exam for reassurance and to improve cooperation with our eye doctors and staff.
Help your child understand that our team is here to help.
Tell them how often they will need to visit the eye doctor.
Explain the tests beforehand, if possible.
What Happens During the First Eye Exam?
The tests performed at your child's first visit to Boston Eye Physicians and Surgeons depend on their age. We will ask questions about their medical history, test vision and eye alignment and evaluate overall ocular health. If our eye doctors diagnose a refractive error, they will prescribe corrective eyewear.
Infants are checked for normal eye development, how the eyes work together, focusing ability and early eye problems. Older children will be asked to name letters or other objects at varying distances and sizes to determine visual acuity. A pupil test evaluates how their eyes react to light, and eye movement tests see how the eyes work together. Our eye doctors will explain the why and how of various tests during the eye exam to make sure you and your child are comfortable and your questions are answered.
Schedule a Pediatric Eye Exam in Boston
Whether your child is one, three or older, schedule their first pediatric eye exam at Boston Eye Physicians and Surgeons today to ensure normal development and learning with good vision.