Summer is finally upon us! This means that our time outdoors will increase. Most of us know to apply sunscreen to avoid burns, apply repellent to avoid bugs bites, and drink lots of water to stay hydrated. But do you often think about your eye health for the summer?
As you plan how to stay healthy and safe this summer, don't forget to include your eye care! Keeping your eyes healthy and happy throughout the summer can lead to years of positive eye health and fewer eye problems as you age. Here are a few ways to take care of your peepers this summer: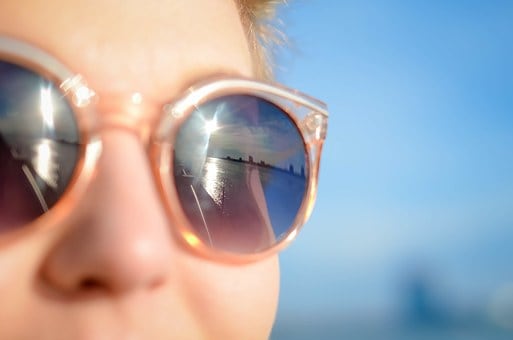 Wear Sunglasses with Complete UV Protection
When you take the time every morning to rub on or spray on the needed sun protection for your skin, remember to pack your sunglasses to protect your eyes from dangerous UV rays as well. The best way to protect your eyes from UVR exposure is to purchase and consistently wear sunglasses with 100-percent protection against both UVA and UVB rays, according to the U.S. Environmental Protection Agency.
Think about all those days on the beach or on the golf course where the sun is reflecting into your eyes. Don't forget that ultraviolet rays can harm your eyes, even on cloudy days!
Use Goggles When Swimming
Pools and the chlorine that is used to keep them clean can be really tough on eyes. The red, itchy feeling you get after swimming with your eyes open in a pool is your eyes' way of telling you that they are hurting. Chemicals used to keep the water clean, such as chlorine, can affect the natural tear film that keeps our eyes moist and healthy. Be sure to use goggles when swimming to protect your eyes.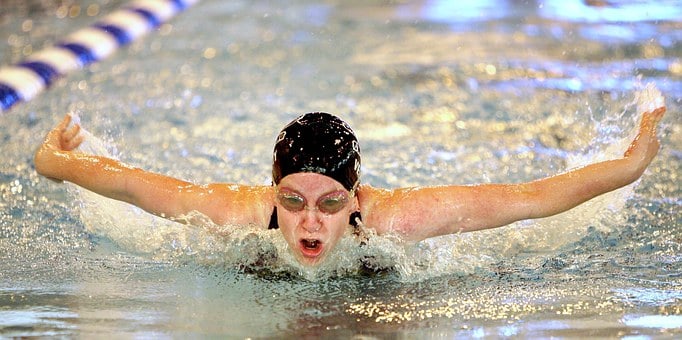 Protect Your Eyes During Outdoor Activities
Summer means mowing the grass and playing baseball, softball, and all sorts of activities. Be sure to wear glasses that can protect your eyes during all of these moments. For example, if you have ever mowed the lawn, you know how easily the grass and other debris can ricochet into your line of vision. Avoid hospital trips by keeping your eyes protected.
Quit Smoking and Avoid Secondhand Smoke
Cigarette smoke, including secondhand smoke, not only worsens dry eye but is a risk factor for many eye diseases, including cataracts, macular degeneration and more. Try quitting or at least cutting back. If you have a loved one who smokes, insist that it is done away from family members who would otherwise be exposed to the secondhand smoke.
Treat Your Allergies
Red, runny, watery eyes are a hallmark of allergy season. If you have allergies and tend to want to rub your eyes, consider treating the allergies with medication. Rubbing your eyes can injure the exterior of your eye and make matters worse.
Do you have questions about your eye health this summer? Call Boston Eye Physicians and Surgeons at 617-232-9600 to schedule your consultation today.