Do you love and hate the spring simultaneously? Love it for the warm, beautiful weather, but hate it due to the outdoor or indoor allergens that can cause itchy, watery eyes? You are not alone. More than 50 million Americans experience various types of allergies each year. Believe it or not, allergies are the 6th leading cause of chronic illness in the U.S.
Nothing is more irritating than feeling like you have something in your eye regardless if it is a rogue eyelash, a speck of debris, or an allergen that just won't go away. If you find that you have red, watery, burning, or itchy eyes, you may be suffering from seasonal allergies. Combine these eye symptoms with a sniffly nose, sneezing, and/or coughing and you are likely a seasonal allergy sufferer.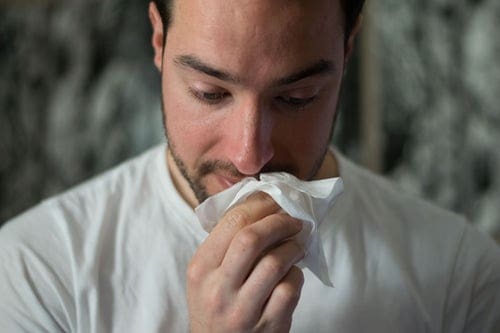 What Causes Seasonal Eye Allergies?
Since allergies occur so frequently, most of us understand that there is usually something in the environment that causes our eyes to begin to react. For example, many people are allergic to tree pollen or ragweed. The cells respond to exposure to the allergen by releasing histamine and other substances or chemicals that cause tiny blood vessels to leak and the eyes to become itchy, red, and watery.
What Else Could Be Causing these Symptoms?
Unfortunately, other eye issues, such as conjunctivitis or pink eye can have similar symptoms to seasonal allergies. Since eye allergies share symptoms with some diseases of the eye, it is important to have your eye specialist make a definitive diagnosis.
What Can You Do Manage Your Eye Allergy Symptoms?
For people who suffer from allergies and the annoying eye irritants that come with them, managing and treating the symptoms becomes very important. One of the first things that allergy sufferers can do is to avoid triggers by making changes to your home and your routine. This may mean keeping windows closed during high pollen or allergen times, wearing sunglasses to keep the allergen out of the eyes, washing hands often, and using allergy-proof bedding and furnishings.
Another method to manage the symptoms of seasonal allergies is to see your eye doctor who may be able to recommend over-the-counter or prescription options that can relieve the symptoms that are irritating your eyes and respiratory tract. This may include eye drops, artificial tears, antihistamines, or immunotherapy such as allergy shots.
Do you suffer from seasonal allergies that make your eyes watery, itchy, red, swollen, or bloodshot? Call Boston Eye Physicians and Surgeons at 617-232-9600 to schedule your consultation today.