As we age, our eyes begin to change and age as well. Some of us may have fairly straightforward eye issues, such as needing reading glasses for close reading or needing help seeing things at a distance. Most of us can get vision clarity with the aid of glasses or contact lenses. However, people who are experiencing low vision cannot find help in a typical prescription lens. Let's take a closer look at low vision.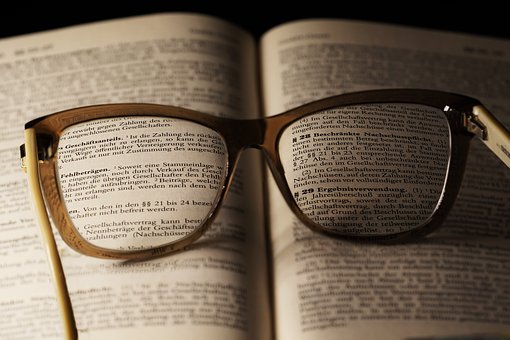 What is Low Vision?
According to the Cleveland Clinic, low vision is the loss of sight that is not correctable with prescription eyeglasses, contact lenses, or surgery. This type of vision loss does not include complete blindness because there is still some sight and it can sometimes be improved with the use of visual aids. The American Optometric Association defines low vision as two categories:
Partially Sighted
This generally means that the person has visual acuity between 20/70 and 20/200 with conventional prescription lenses.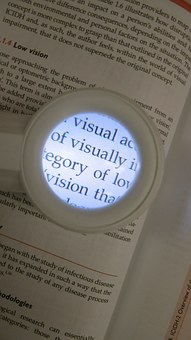 Legally Blind
This generally means that the person has visual acuity no better than 20/200 with conventional correction and/or a restricted field of vision less than 20 degrees wide.
What are the Symptoms of Low Vision?
If you have a loved one who has been commenting on their vision or is having symptoms, you will want to have their eye doctor make an evaluation and potentially recommend a low vision specialist who can work with the patient to improve their quality of life.
Some symptoms include difficulty recognizing faces that are directly in the field of vision, trouble reading signs, claims of tunnel vision, claims of fuzzy peripheral vision, or claims that the lights seem dimmer. These are just a few of the red flags of which to be aware.
What are the Causes of Low Vision?
There could be one or several different causes of low vision. For instance, some of the most common causes are the result of disorders or injuries affecting the eye, or a disorder such as diabetes that affects the entire body. In seniors, low vision can result from specific eye conditions such as macular degeneration, glaucoma, and diabetic retinopathy, from a stroke, or from a range of other eye conditions.
Help for Low Vision
It is important to remember that people with low vision are not considered blind because they can still see. There are several aids that can help improve vision and make seeing a little easier.
These aids that can help include glare shields, magnifiers, illuminated magnifiers, adaptive technology that can make reading clocks, the computer, and the remote control easier, and include telescopic glasses or monoculars.
If you think you are suffering from low vision, there is hope. Talk to your eye doctor for a thorough exam and a discussion of ways to help you see better.